All the fun of the best animation!
Our young team of animators is helpful, multilingual and experienced in the sector. They organize every day several activities to delight young and old: beach games, foam parties, creative workshops and sports tournaments during the day and a rich evening program with dances, ballets, musicals, cabaret shows, parties and much more.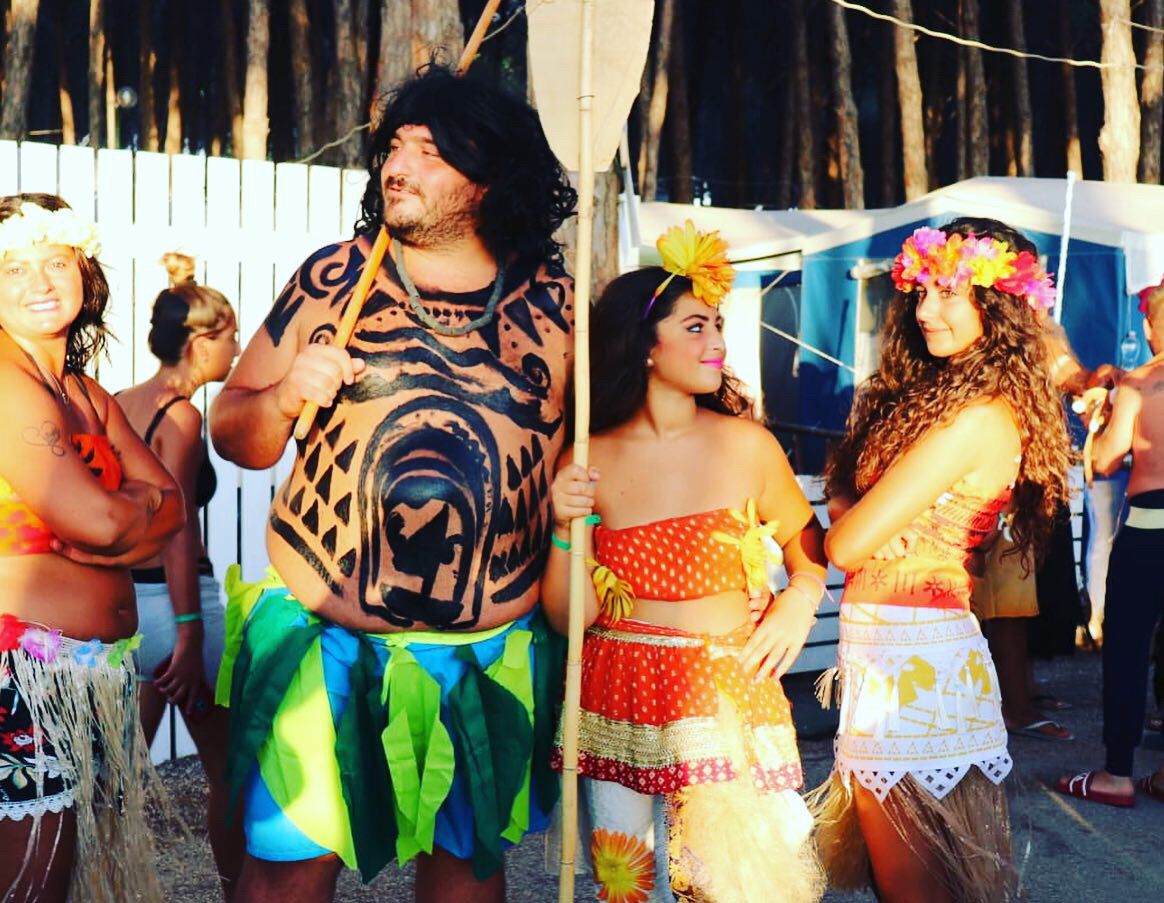 MarePineta Camping Paestum is the specialist of the Mini Club for children: it offers a rich program involving themed evenings, dancing, summer carnival and fun afternoons in beach with various games and entertainment.
For adults we propose a rich sports and fitness program, with soccer tournaments, beach volleyball, bowls, water aerobics lessons and a healthy weekly walk.
For everyone, young and old, swimming lessons with qualified teachers, for a fee.
Wonderful

Very Good
Exceptional

Exceptional ☺ Incredible friendly staff. I was traveling with my 2 little kids and even though we didn't speak any Italian, Angelo and his colleagues were so friendly and helpful that it made our stay at Mare Pineta truly exceptional!
Esperienza bellissima ☺Posto molto accogliente , staff educato e cordiale, hanno uno chef che cucina meravigliosamente , Il ragazzo che ci ha seguito tutto il tempo di nome angelo molto disponibile ed educato Che dire ... un posto che raccomando vivamente da visitare Una bellissima esperienza da rifare 🤗 ☹Ripeto che è stata una bellissima esperienza 😊🤗

Wonderful

Ottima struttura naturalistica vicina al mare. ☺La pineta è molto bella inserita in un paesaggio naturalistico che si trova vicino alla spiaggia che è molto grande, organizzata con gli ombrelloni e i lettini della struttura. Il personale sempre pronto a darti informazioni utili, accogliente e disponibile. Posto adatto alle famiglie per la vicinanza al mare, per l organizzazione e il mare bello e non subito profondo, anzi i bimbi hanno abbastanza spazio per giocare in sicurezza.

☺À pied proche de toute commodité.
☺De rust, netheid en faciliteiten. Alles wat je nodig hebt voor een perfecte vakantie. Ook voor kinderen was er genoeg te doen. De eigenaren hadden alles goed onder controle, de camping was dan ook zeer schoon en geordend.
☺Posizione ottima, animazione e staff molto gentili ☹Pulizia inesistente, la tettoia non è una "copertura" e dopo un temporale ho dovuto ricomprare scarpe e vestiti