The perfect combination of Nature, Sea and History.
Camping Marepineta is located in Paestum, a few steps from the famous archaeological site, in the municipality of Capaccio which is one of the most interesting and the best organized on the Cilento coast to receive Italian and foreign tourism. The Mediterranean cuisine, the natural beauties and the archaeological excavations of historical and artistic interest, make this place ideal to spend a long relaxing stay. Located in the Cilento National Park and a few steps from Salerno, Camping Marepineta extends for 50,000 square meters shaded by a dense scrub of Mediterranean pines and green eucalyptus.
Marepineta is equipped with Mobile Homes, Bungalows, Mini Apartments and camper stops that reach a maximum of 6 places. We have about 35 Bungalows excellent for those who do not have their own facilities, in fact externally it is equipped with a kitchenette.
There are various caravans up to 6 seats with kitchenette, gazebo furnished with table and chairs. Inside the village there is a very quiet dune area where you can stay with tents.
The campsite is equipped with two showers, sinks to wash dishes, hot showers.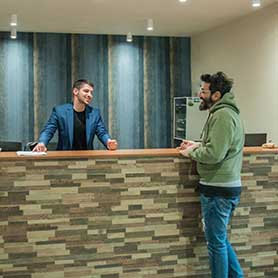 In addition to the various options to stay in the village, there is a bar, a market, a pizza restaurant with an active entertainment team which will keep you busy all day!
Marepineta has a huge private beach with a long shore and soft, fine sand.
Marepineta is the right place for a holiday surrounded by greenery, with access to the sea and a few kilometers from the various destinations to visit on the Cilento and Amalfi coast.